Multipub has been a client of ours for several years. We've partnered on a number of projects, but our largest has been rebranding the company. In our 2014 strategic marketing plan, we looked for ways to mitigate challenges they faced. One of the most pervasive was that their product and company name had become disconnected over time.
They had been in business since 1978, so the decision to switch gears was not taken lightly. They had a strong customer base, but wanted to streamline their brand. Although their company name was Datasystem Solutions, Inc., they were largely known by the name of their subscription management software, MultiPub.
To handle the rebrand, we brought in Floc 5, a design consultant. We started by choosing a company name. Because their platform was their calling card, we landed on using Multipub. Then, we worked to choose a new logo and identity system (letterhead, envelopes, notecards and business cards).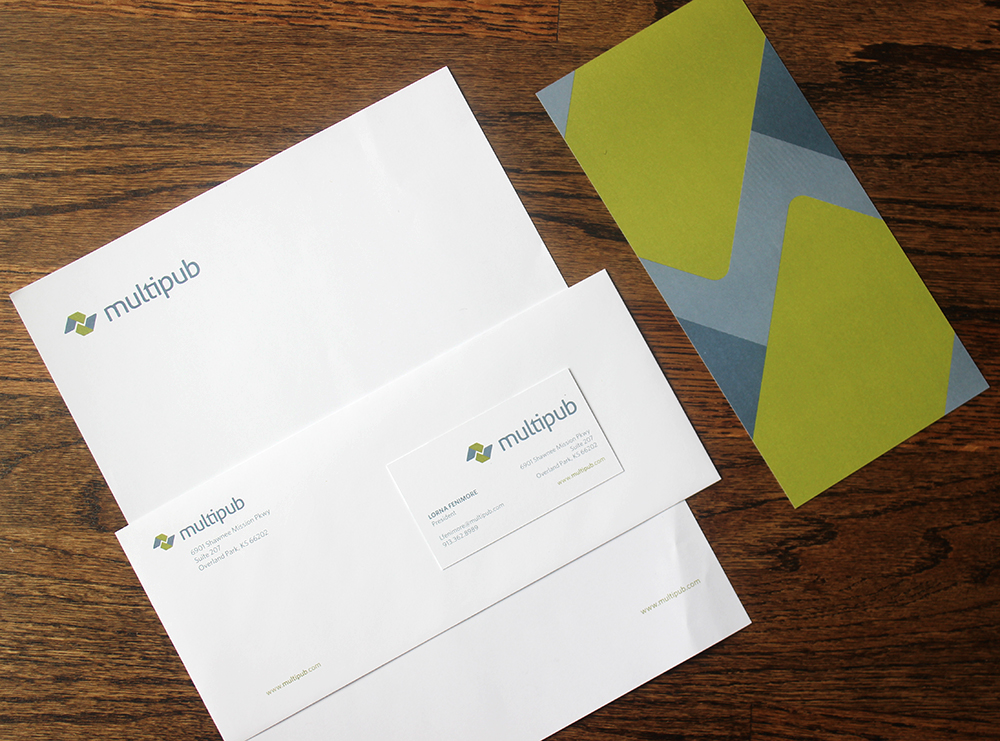 "The logo's mark is an abstract interpretation of folded paper, which is a nod to the firm's beginnings in print subscription products. Although we handle electronic subscriptions as well now, we felt it was a fitting tribute to our start in the industry. The symbol also resembles folded hands to represent our commitment to building long-term relationships with clients. We chose shades of blue and green, which we've used in our company's marketing materials in the past. Building on our experience has served us well over the years, so we wanted to honor that in our logo selection and new design direction." said Lorna Fenimore, President and Chief Operating Officer of Multipub.
After these items were developed, we continued to work with Floc 5 on integrating the new brand into Multipub's marketing and business development tools. This included:
The redesign of the website (www.multipub.com).
The design and production of a new booth.
The creation of new brochures.
New graphics for their email headers.
The rebranding of their social media channels.
To maximize the impact of the brand rollout, we created and executed a launch plan. It included:
A series of teaser emails.
Social media promotion.
Teaser blog posts.
Rollout email marketing targeted separately to prospective and current customers.
A press release.